Check it out! Human Library lets you reserve a person for conversation

Pan Am Games the theme for Saturday event at North York Central Library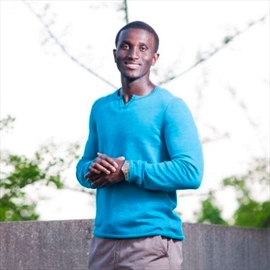 North York Mirror
Just like a good book that can tell a good story, each of the 19 "human books" available at the North York Central Library this Saturday, May 30 will all have a good story to tell.
Library patrons can "check out" a person at the Human Library and have a conversation with athletes, journalists and many others involved with the upcoming Toronto Pan Am and Parapan Am Games.
The idea came about two years ago with the Toronto 2015 Pan Am/Parapan Am Games organizing committee (TO2015) working with Toronto Public Library acting as the cultural piece to the Games that will see 41 countries represented from the Americas and the Caribbean.
"It was a partnership with TO2015 from the very beginning," said Gail MacFayden, who is working as the Pan Am lead for the Toronto Public Library.
While the Human Library will present an opportunity for young people to talk one-on-one with athletes, MacFayden noted they can also learn about other jobs available in the sports industry by speaking with an athletic therapist, sports lawyer, media relations, and project co-ordinator for the Games.
"It's also an opportunity to bring youth athletes to young people. It makes them accessible," said MacFayden, adding there were many more volunteers willing to participate in the Human Library than they could sign on. "We had an overwhelming response."
Some of the "human books" that can be reserved in advance to talk to for a 30-minute session include CEO of Canadian Sport Institute Ontario Debbie Low, NHL hockey scout Sheldon Sookdeo, Olympian-turned-entrepreneur Jessica Tudos, and wheelchair basketball athlete Jamey Jewells.
Francis Atta, who is one of the 3,000 torch bearers, will also be available to talk about his own life and looks forward to sharing his story, from being a homeless youth to a motivational speaker and author.
"It's amazing and I think it's a good concept," said Atta, who grew up in the Jane and Finch community. "I learn better when I'm being taught in person."
One of the lessons he hopes to pass on to those he speaks to at the Human Library event is that life's challenges shaped him into who he is today. 
"From the negatives, it's up to you to change it into a positive," Atta said.
He added that failure isn't something to be afraid of, but rather an opportunity to learn from in order to succeed, just like many of the top athletes who will be competing in the Pan Am Games July 10 to 26.
"It's because they never gave up," he said.
The Human Library runs from noon to 4 p.m. on Saturday, May 30 at the North York Central Library, 5120 Yonge St. Email
humanlibrary@torontopubliclibrary.ca
to request a time slot with one of the participating "human books" or drop by the day of the event.